What Does "Luxury Lighting" Mean?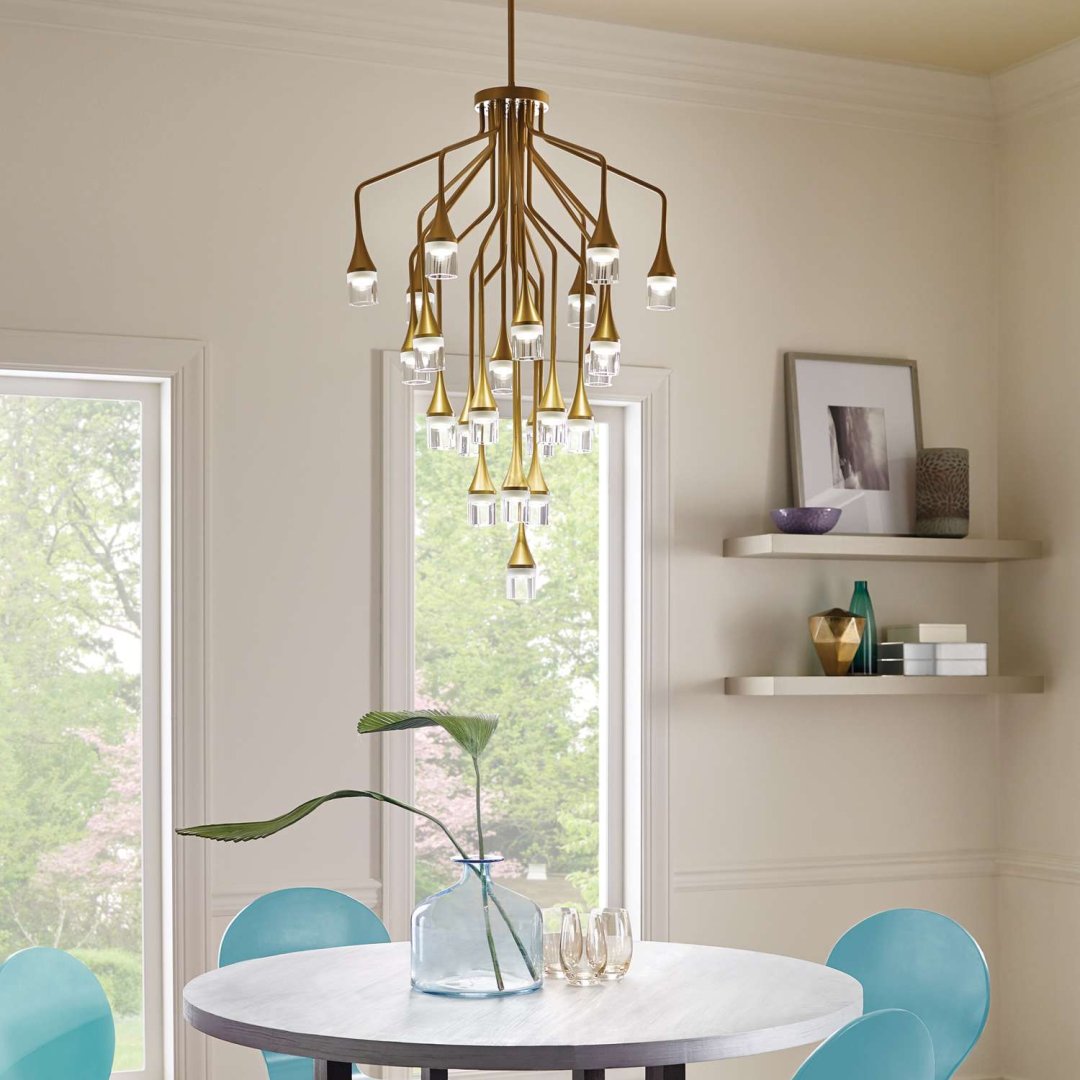 Luxury lighting can mean different things to different people. It can be defined by:
Style.

 There are certain styles that, due to their more ornate detailing, are considered innately luxurious–Art Deco, Gothic, Rococo, etc. But that doesn't mean that simpler, more modern forms cannot also feel luxurious and high end, especially if they're done well.

Unique fixtures that are like artwork.

 There are those fixtures that defy easy categorization. The sense that a fixture is one-of-a-kind and carefully crafted creates a sense of exclusivity and, as a result, luxury.

Finishes/materials.

 Gold leaf embellished metal work, fine crystal. There's no question that luxurious materials result in a luxurious-feeling light fixture.

Scale.

 For some, nothing says luxury like a grand, oversized light fixture.

Sparkle.

 Or perhaps the sense of luxury comes from the quality of the light that a fixture puts out. A magical, sparkling aura extends the sense of luxury around the entire room.
Luxurious lighting can enhance many rooms in the home. For example:
The Foyer—Large Scale Luxury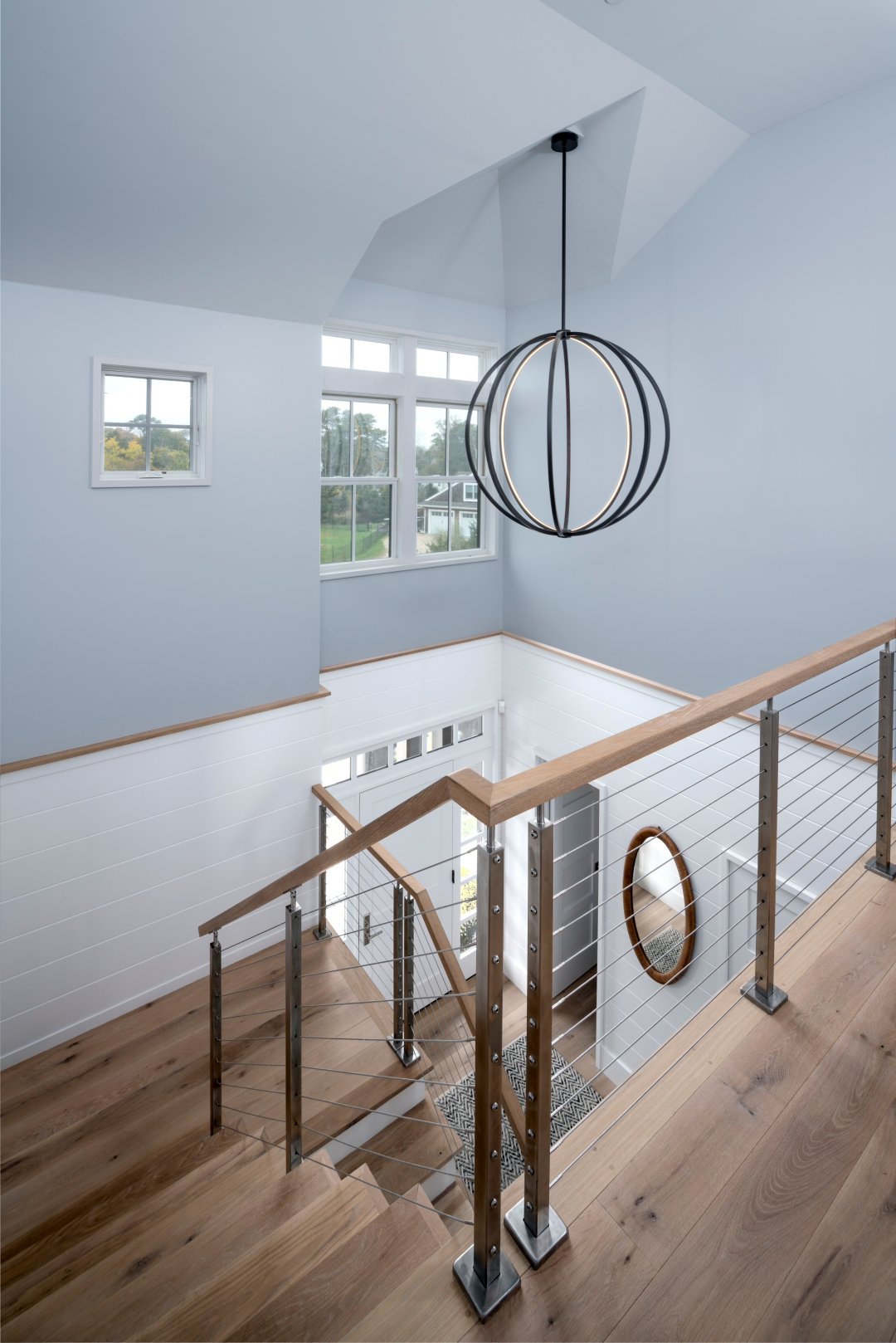 Oftentimes, especially with larger homes, the first impression you make on your guests is in the foyer. The choice of lighting here serves as a decor preview of what's to come in other rooms throughout the house. This large foyer with high ceilings created a design challenge for the owners of this modern beach house in the Hamptons. They chose a significantly scaled pendant by Feiss that draws the eye upward with its 48-inch diameter size. While providing warm, ambient LED light, the pendant also has a modern, sculptural frame.
The Living Room—Unique Luxury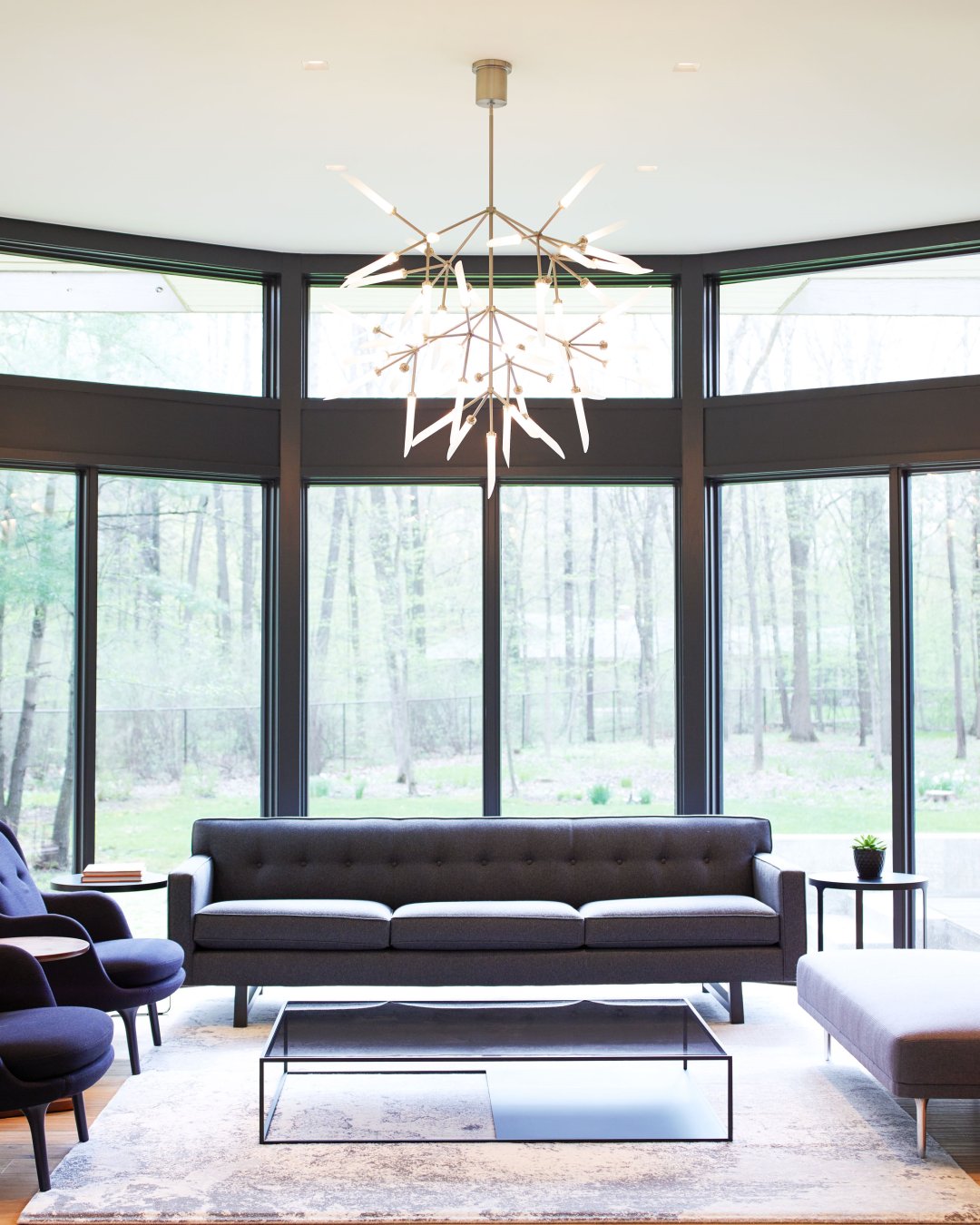 Because people sit and gather in the living room, adding a genuinely unique lighting fixture that looks like art in a strategically prominent space could be a conversation starter, and if chosen correctly, will tie the room's style all together. As an example, the TECH LightingSpur Chandelier has 45 individual frosted glass spurs, which accent its LED light sources for an unmistakable unique and luxurious look. And its aesthetic perfectly complements the mid-century modern decor.
As a side tip, be sure the living room light fixture accommodates the area's other activities. If it's also a place for TV watching, buy a fixture that's dimmable.
The Bedroom—Warm-Looking Luxury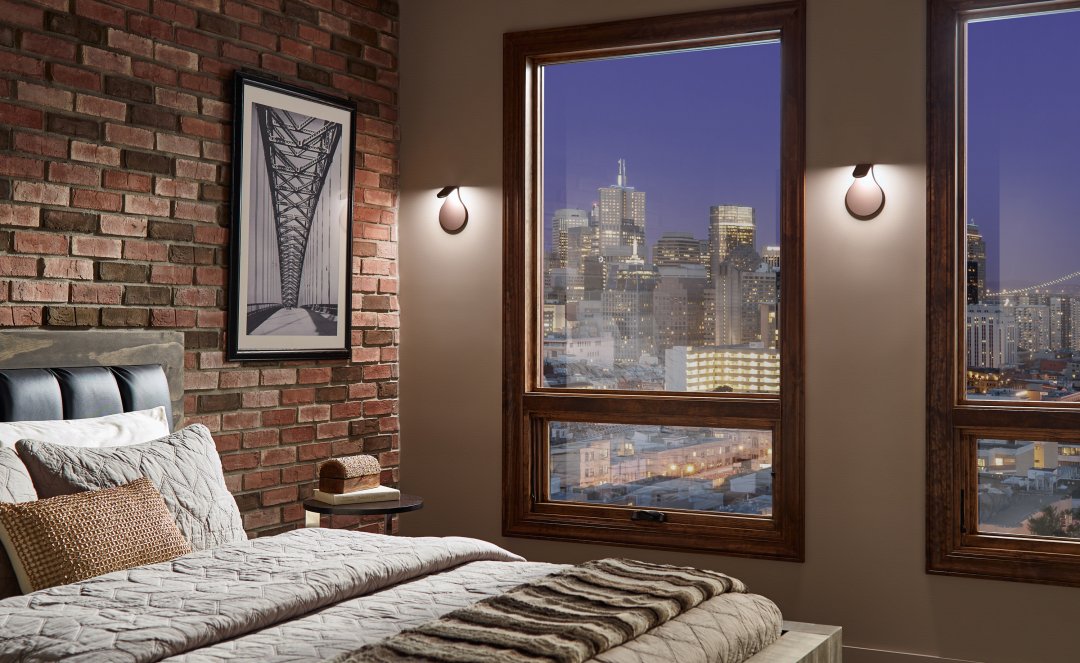 There are many lighting fixtures that convey luxury with rich finishes. For example, warm gold tones are a hot trend in lighting. They add richness and depth to an interior design. It's also quite chic to mix these golds with other lighting fixture finishes such as polished nickel or chrome, as long as you disperse the finishes and tones throughout the space to provide overall interest and keep the eye moving.
The Bathroom—Sparkling Luxury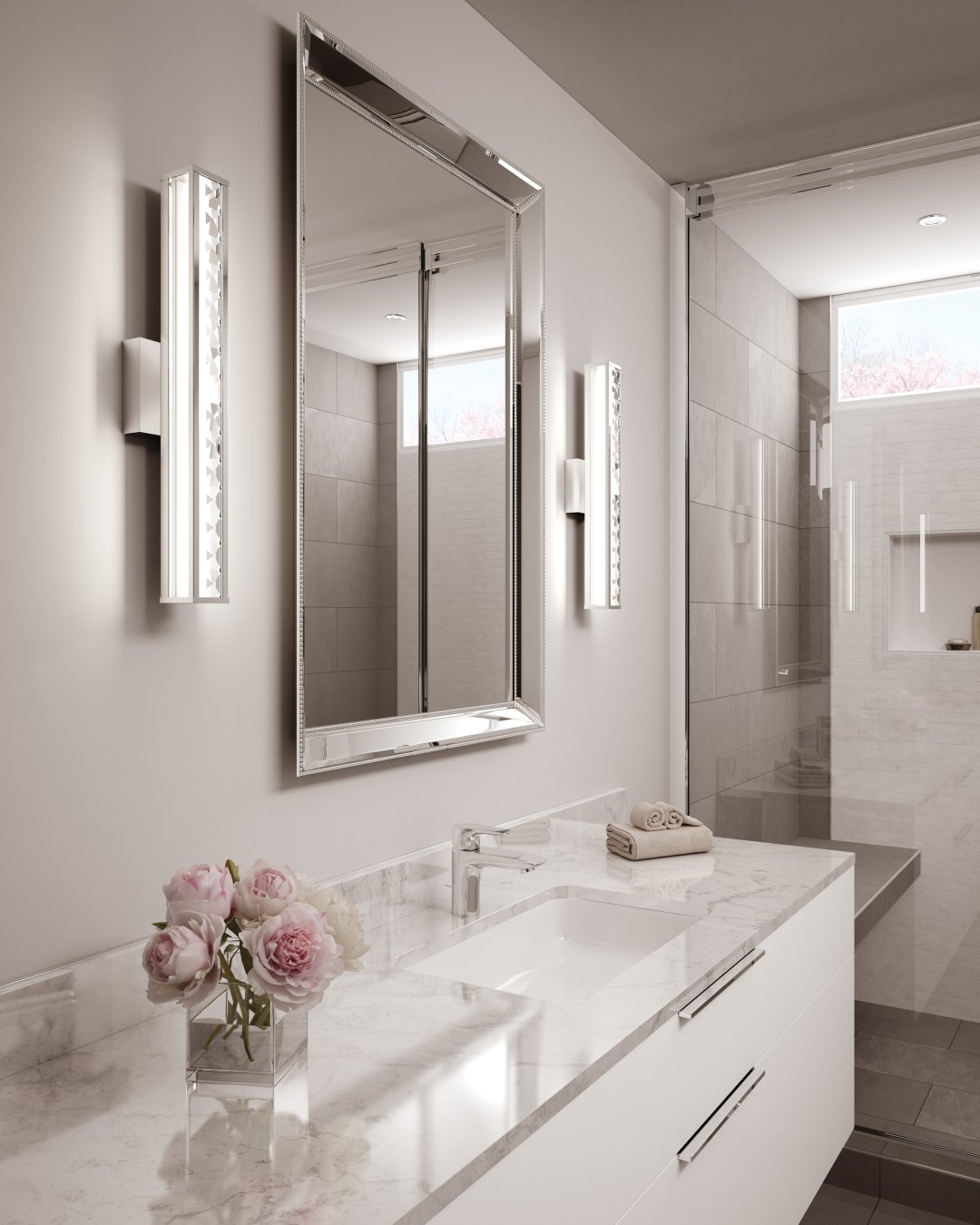 In addition to other areas in the bath that should have lighting—such as the shower or steam room—here's an opportunity to add sparkle with either an opulent ceiling fixture or vanity wall sconces with tasteful bling. If you can afford only one or the other, vanity lighting is most important as it's the place where we do our grooming.
Choose vanity fixtures that don't create shadows on the face or head; the best ones are vertical wall sconce lights—these can be mounted on either side of the mirror—which will cast the most even lighting. The center of these fixtures should be at eye level, about 65 to 70 inches from the floor. Finally, be sure to pick bathroom lighting that's either damp- or wet-rated for safety.
Luxury is in the Eye of the Beholder
While it can be an over-the-top glamorous chandelier with ornate details or a simple glass globe, lighting luxury is in the eye of the beholder. In addition to sparkle and opulence, it can be characterized by its style, if it has an art-like quality, and scale. Just be sure to not go overboard, and carefully choose those luxe pieces and areas of each room where it will make the strongest impact while providing the best function.
SOURCE:  https://www.ylighting.com/blog/how-to-make-an-impression-with-luxurious-lighting/