No Junction Box? No Problem.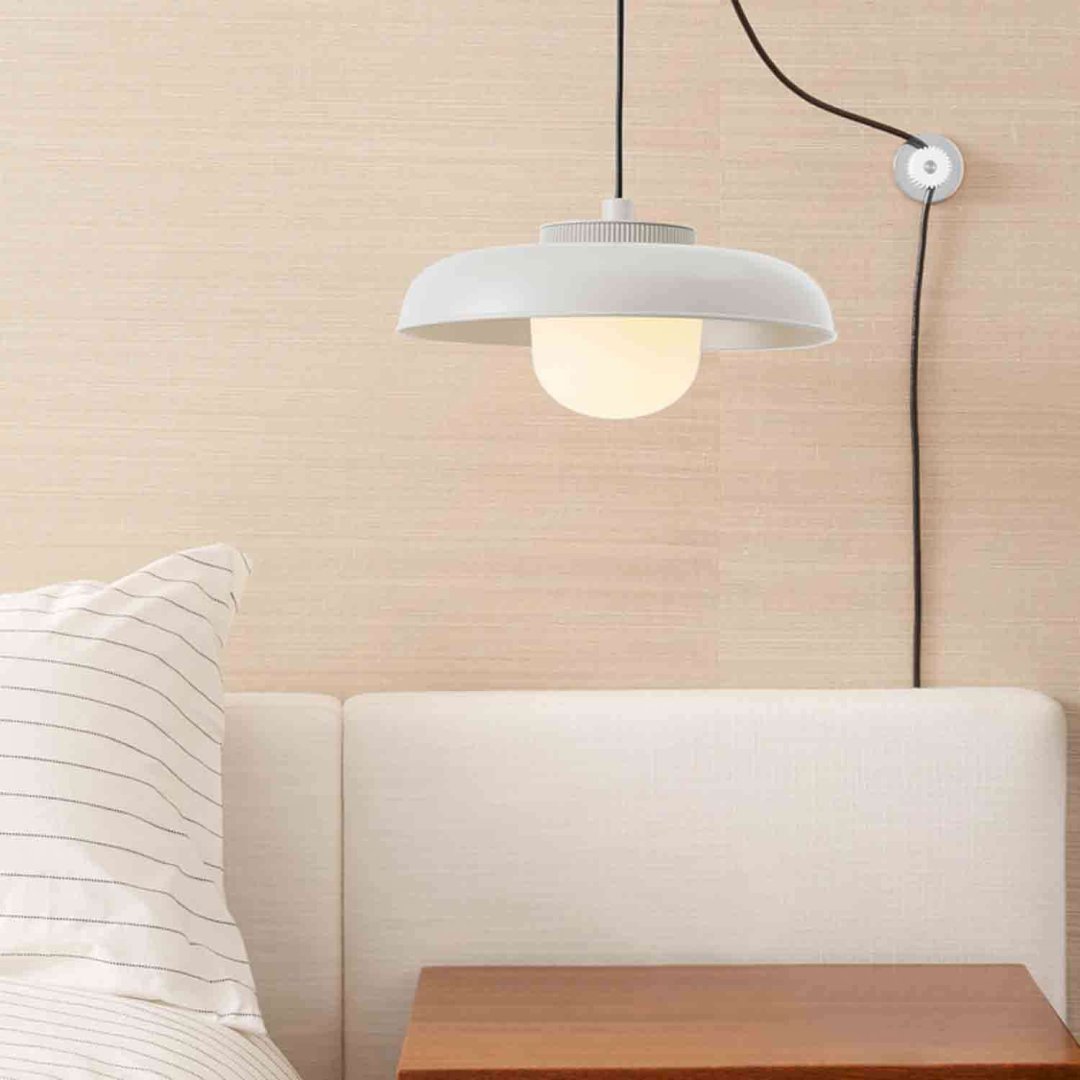 Plug-in lights–floor, table, wall and even ceiling–can be positioned precisely where you need them as long as there's an outlet nearby. This function cannot be overstated when attempting to light the unique curves and contours of a given space. I recently spoke with Lauren Rasken, the head of Lauren A Balkan Designs, specializing in residential and commercial design.
She emphasizes that, "Plug-ins are popular because they are an affordable way to light your home when there are no junction boxes around. This way, you can run the cord down the wall or up the ceiling and tack the wires for a nice clean look."
She made a point to say she's not referring to thumbtacks (a shameless question of mine), but the U-shaped wiretacks sold by online retailers, preferably ones of a similar color to the supporting wall or ceiling.
Lighting To Go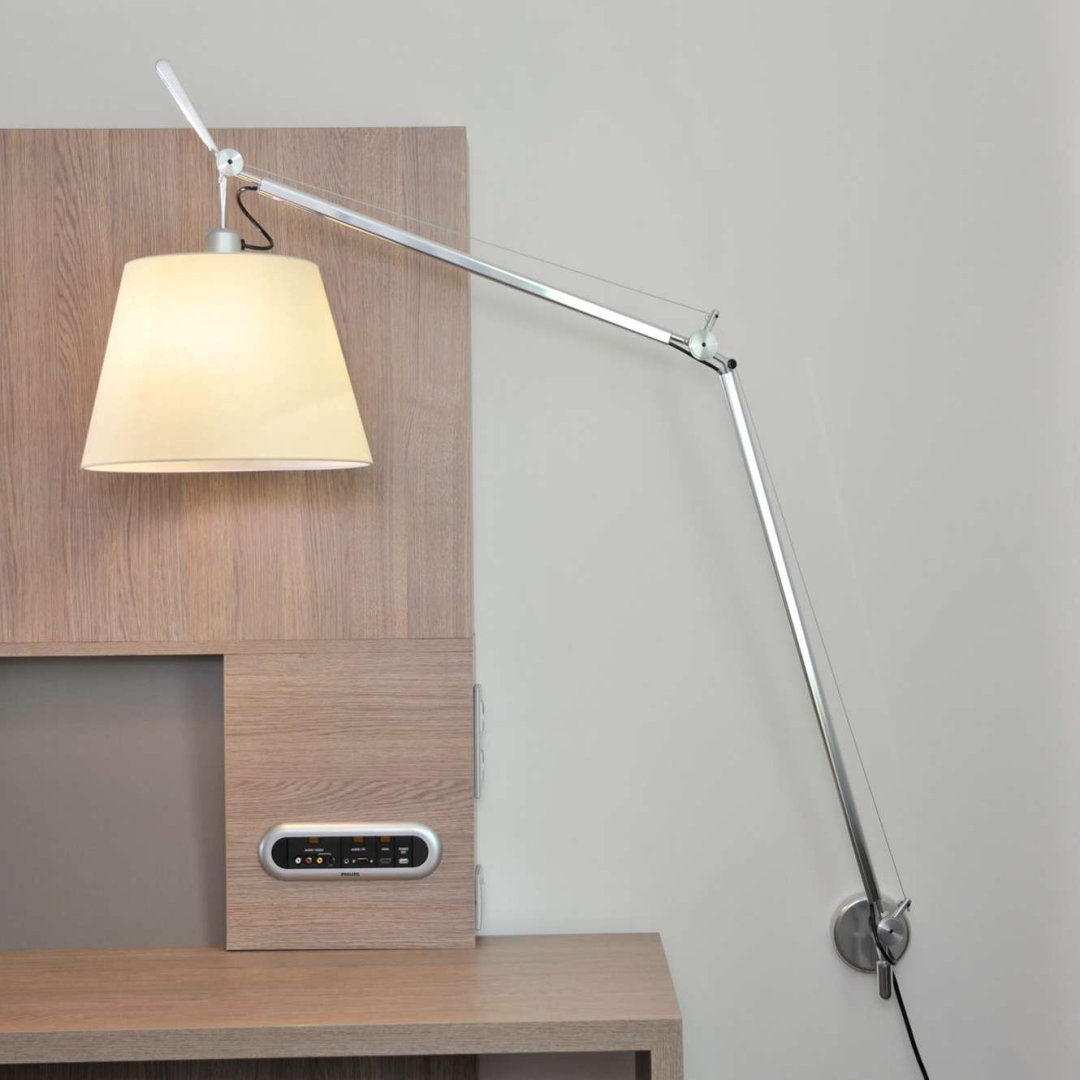 The convenience of plug-ins does not simply end with a J-box-free setup. By virtue of their design, they are also incredibly portable, allowing you to customize your lighting environment whenever the urge strikes you. It could be a new season, a new year, a new roommate, or just for the hell of it. It doesn't matter. Plug-ins are there to be positioned and repositioned until the décor looks exactly how you want it to.
Rasken also spoke of their versatility in a pragmatic context, stating, "You never want your lighting to all come from the same height. Good lighting comes from all different heights. You'll want ceiling lamps, table lamps, floor lamps, sconces. Plug-ins give you the freedom to shift things around to your liking."
Just don't forget to tack those pesky cords once you're finished!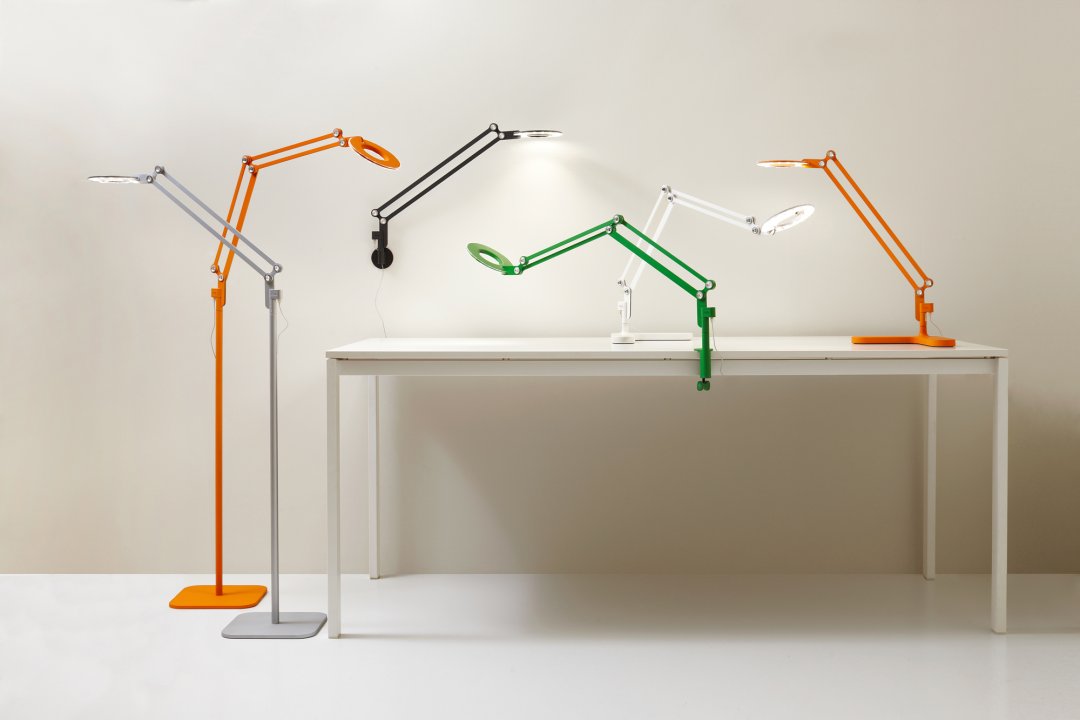 All kinds of design options
It's hard to say no to that perfect fixture when you have little to no accommodating space. There are countless example of this, where our eyes for design are–shall we say–too big for our stomach. Design blogger Shavonda Gardner recently posted a blog about this very dilemma: "The Perfect Bedside Lighting Solution…FINALLY!"
In it, she speaks of her "beloved jade lamp," and how, when she brought it home, it would not fit with a requisite nightstand in the mere 21 inches between her bed and the wall. She had to give it up. But, fortunately, she discovered the wonderful world of plug-in sconces, which can offer an adjustable reading light without the need of a bulky nightstand for support.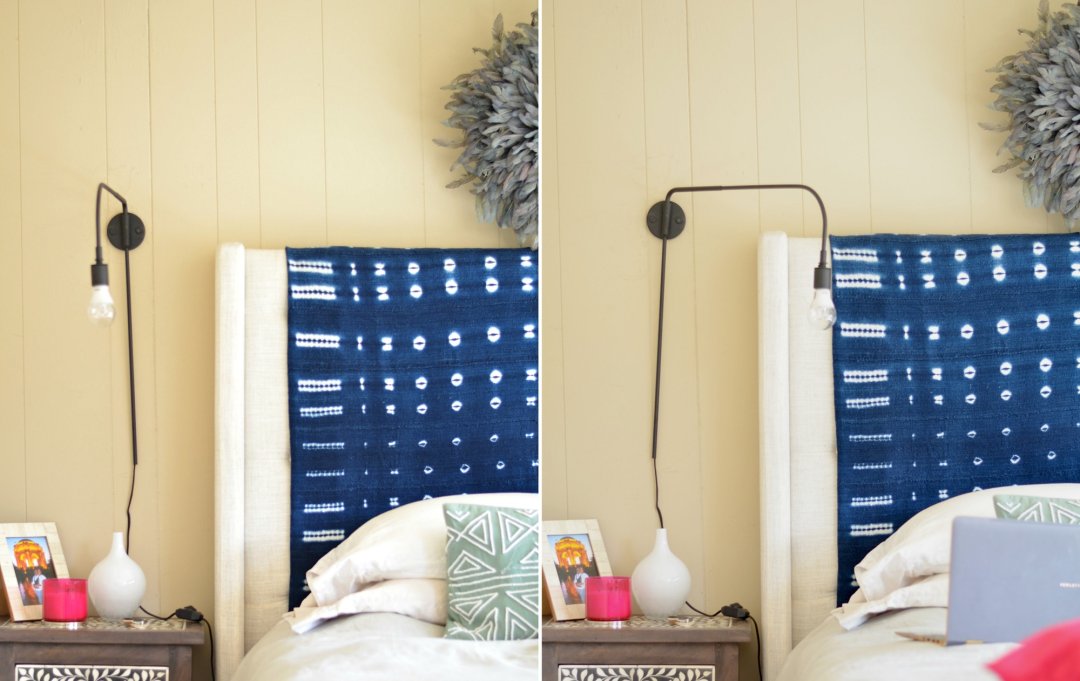 Gardner states, "We've been enjoying these sconces for about a month now, and we love them! They were super easy to install and have been just what we needed for the space."
Gardner concludes her blog by reiterating Rasken's previous point. "[T]hese have added so much function to our room…. Plus, if we ever decide to relocate them or use them elsewhere in the house, it's as easy as [unplugging] from the wall and done!" Plug and unplug. It's as simple as that. And yet, the simplest solutions are often overlooked.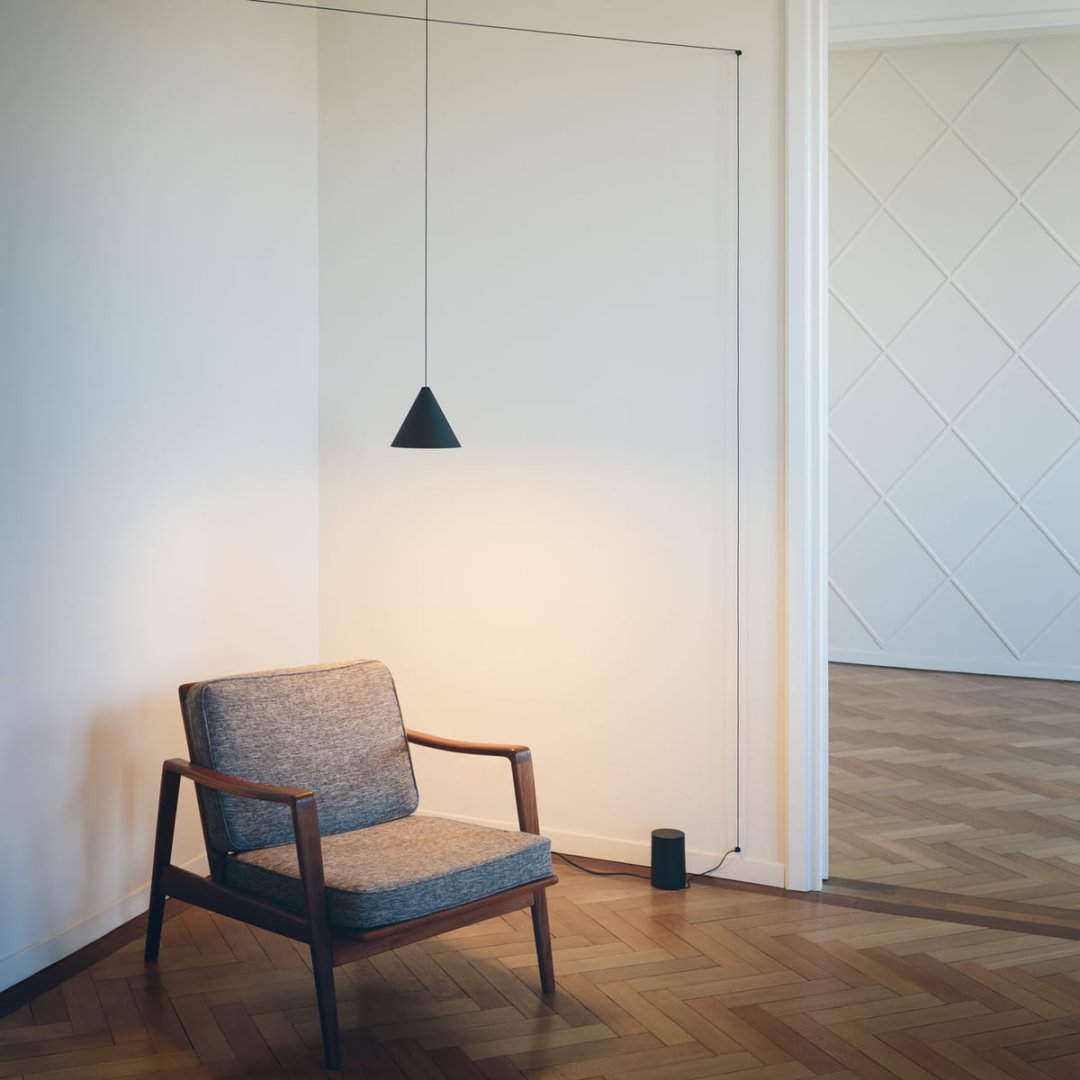 And so you see, plug-in lighting is nothing to sneeze at. Depending on certain factors such as the location of junction boxes and the limitations of a given space, they can be an incredibly effective lighting solution. No electricians necessary! Don't be afraid of the cord, either; just remember to tack tack tack with the right color for a nice clean look that makes you feel right at home.
Want stylish lighting that can go anywhere you need it? Then call our lighting experts at 866 428 9289 to find the right plug-in for you.
SOURCE:  https://www.ylighting.com/blog/how-to-refresh-your-space-with-plug-ins/